Madre Labs CocoCeps 3-Ingredient Brownies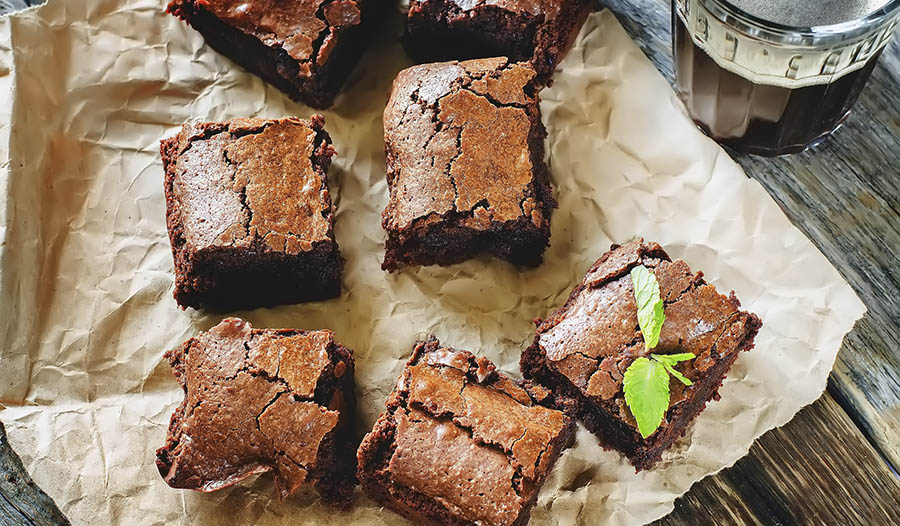 Try these fudgy, rich brownies for a natural energy boost!
This flourless chocolate treat is made using only three healthy ingredients, including Madre Labs CocoCeps, an organic dark cocoa with cordyceps and reishi mushrooms. The cocoa powder works synergistically with the mushroom to help support cardiovascular health and energy levels. These brownies are gluten-free, vegan, and paleo.
Madre Labs Coceps 3-Ingredient Brownies
Ingredients:
*the more you add, the richer the flavor
Instructions:
Preheat the oven to 350 F degrees and grease a small cake pan or loaf pan.

In a small microwave-safe bowl or stovetop, melt your almond butter. In a large mixing bowl, add the banana, almond butter, and CocoCeps. Mix very well.

Pour the mixture into the greased pan and bake for 20 minutes or until cooked through.

Remove from the oven, and allow to cool completely before slicing them.
Serves 8.